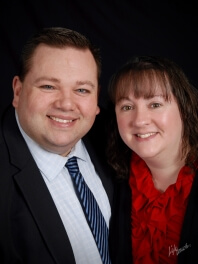 Damian Schoonmaker
Lead Pastor
work: 715-373-2939
home: 715-812-1041
Email: damian@C3AG.net
Facebook: http://facebook.com/damianschoonmaker
Twitter: http://twitter.com/damianschoon
Google+: http://plus.google.com/u/0/+DamianSchoonmaker
Instagram: http://instagram.com/damianschoon
Pastor Damian Schoonmaker came to us in June of 2015 after serving as a youth pastor and lead pastor in other churches for 17 years. He and his wife Shawna have three school-age children: Ethan, Caleb, and Eliana.
Pastor Damian was born in Minneapolis to parents who would become church planters/pastors and is from a long line of Assemblies of God ministers. After a number of years in Minnesota his family moved to Cape Cod in Massachusetts, where he was raised. ​He is the eldest of four kids, three of whom are pastors. He is an avid Boston Red Sox and New England Patriots fan, loves to spend time outdoors, seeks to be an attentive husband and father, and loves taking day trips with his family.
The Schoonmakers look forward to serving C3 and the Chequamegon Bay region!